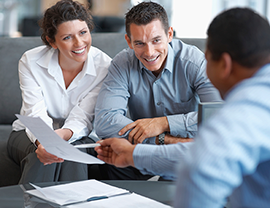 Becoming a Haab Energy customer not only gives you access to budget-friendly pricing, top-notch home comfort and fuel delivery services, but it also gives you year-round peace of mind. When you're part of our family of customers, we do everything in our power to ensure you have the comfort you need.
We offer heating and cooling repairs, preventive maintenance and installations from expert technicians that work closely with you to get the job done right. Our staff never cuts corners and always pays attention to even the smallest details. We treat you like family and put your needs first. Haab Energy also offers 24-hour emergency service to make sure you have the comfort you need no matter the weather or time of day. Every second matters, which is why we respond to all emergencies with the utmost urgency.
Isn't it time you experienced the satisfaction of receiving maximum value from professional home comfort experts?
You can apply for a credit account by calling the office, sending us an e-mail or completing a credit application online and submitting it.
Click here for our residential credit application.