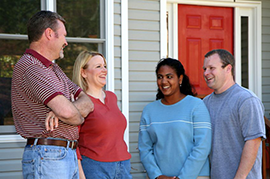 Haab Energy succeeds by satisfying customers completely and getting new customers who are referred by their friends and neighbors who use Haab Energy. We encourage customers to tell their friends about us, and we pay a reward for every successful referral.
If you appreciate the quality and value that Haab Energy delivers, please spread the word. Every time you refer a new customer to us and they meet our qualification terms, we reward the referring customer with a $50 coupon toward an oil delivery.

To refer a friend to Haab Energy, please use this form or call our office.