One of the major benefits of heating oil is having a heating oil storage tank on the premises. Oil storage tanks are safe, convenient, and versatile; here's why:
Today's oil tanks are designed with corrosion-resistant materials for long life and safety.
Oil actually protects the tank.
Only a handful of cases a year of releases result in significant cleanup efforts.
A tank on your property puts you in charge of your oil supply.
You pay only for Oilheat received1.
Automatic delivery assures that you never run out of Oilheat - resulting in uninterrupted comfort all year long!
1In 2011, natural gas distribution companies reported releasing 69 billion cubic feet of natural gas to the atmosphere. Many utilities companies charge customers for that loss under a "supply charge." According to a report by Sen. Edward J. Markey, consumers paid at least $20 billion from 2000 to 2011 for natural gas that was unaccounted for and never used.
New tanks are compact in size, and can be hidden away in small spaces.
Tanks can be located in the basement, garage, underground or next to the home.
Attractive tank enclosures are available for aboveground tanks.
Types of Tanks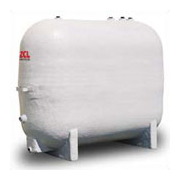 Aboveground Indoor/Outdoor Fiberglass Tank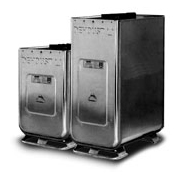 2 in 1 Indoor Safety Tank -
Galvanized Steel Tank over Polyethylene Inner Tank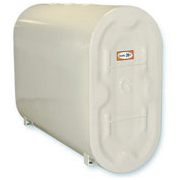 Aboveground Indoor/Outdoor Single Wall Steel Oil Tank