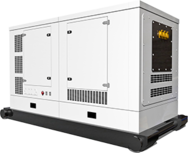 Haab Energy delivers ultra-low sulfur diesel fuel and off-road diesel to homeowners as well as commercial buildings and fleets. We respond promptly to your delivery requirements: tell us how much you need and where you need it delivered, and we'll be there.
Our ultra-low sulfur diesel fuel powers ag businesses, construction sites, generators, fleets and more across the Greater Philadelphia region.
To schedule a delivery of diesel fuel, please call our office or Contact Us.