Automatic Delivery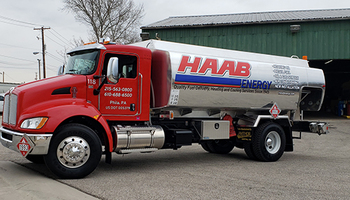 With Automatic Delivery, you don't have to monitor your fuel level or make phone calls to arrange your fuel deliveries. Haab Energy checks your home's past usage to set a custom delivery schedule, then we adjust it over the course of the heating season in response to the severity of the weather. We use a degree-day monitoring system to account for variations in the weather that affect your fuel usage rate.

To request automatic delivery, please call our office today or contact us.
Request Delivery
To request a fuel delivery from Haab Energy, please call us at (215) 563-0800 or (610) 688-6500.