Air Conditioning Tune-Up and Inspection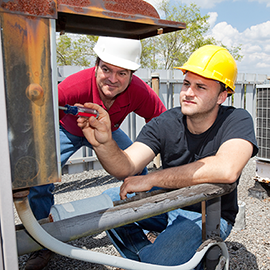 Haab Energy provides expert service on a wide range of central air conditioning equipment.

Every year, grass clippings, dirt and bugs build up and reduce your air conditioner's efficiency. Corrosion can poke holes in your refrigerant lines. Worst of all, when you lose cooling capacity, you may not know you're in trouble until you really need your system to be running full blast.

A yearly Haab Energy A/C Tune-Up will save you money, prevent problems, and extend the life of your system. To keep your system operating at peak capacity, we:
Prepare the whole system for summer operation
Inspect and adjust refrigerant controls
Inspect and adjust temperature controls
Inspect safety controls
Check for refrigerant and oil leaks (refrigerant not included)
Check belts and adjust tension
Check air filters
Check and record operating pressures
Inspect and lubricate electric motors
Check compressor, evaporator motor, condenser motor, amperage and voltage
Clean lint and dirt from air-cooled condensers
Blow out condensate drain line
For more information or to enroll in the Air Conditioning Tune Up and Inspection Agreement, please call our office or contact us.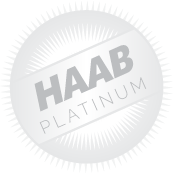 Our Platinum Plan covers most things that typically go wrong with your system and includes a spring tune-up and inspection. When you combine this coverage with one of our oil heating plans, you save $50.
Our Spring Service Check is included for maximum air conditioning efficiency. It may be performed in conjunction with a heating system tune-up.
All labor charges included for system repairs during normal working hours.
Compressor still under manufacturer's parts warranty replaced with no labor charge.
10 percent discount toward compressor's failure out of warranty. Discount applies to compressor, refrigerant, dryers, labor and any miscellaneous parts.
All other repairs (including extensive searches for refrigerant leaks, if approved by the customer) will be performed at our normal rates for parts and labor less a 10 percent discount.
No charge for use of refrigerant recovery equipment on compressor replacement or refrigerant leak repairs.
For more information or to enroll in the Platinum Air Conditioning Service Agreement, please call our office or contact us.