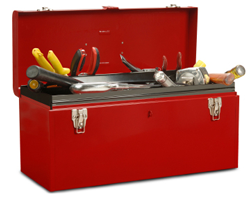 24-Hour Service
Due to the ever-present threat of extreme cold weather, no home in the Greater Philadelphia, Delaware or Montgomery Counties should enter the heating season without a guarantee of 24-hour emergency coverage for the heating system. A heating system is most likely to fail in extreme cold weather, and heating companies may be flooded with emergency calls at the very moment when you need help the most. 
The best way to be prepared is to enroll in a Service Plan for your heating system. Haab Energy offers a choice of three service agreements, so you can choose the coverage that matches your needs and your budget. We guarantee prompt emergency response to heat emergencies for Our Service Plan customers.
Request Service
Please call us at (215) 563-0800 or (610) 688-6500 to request service for your heating and cooling equipment, or contact us.
Financing
Haab Energy offers low-cost financing for the purchase of heating and cooling equipment. When you buy a new system, we can arrange a loan that enables you to upgrade to a high efficiency system immediately and pay for it over time.
We offer boilers, furnaces and water heaters that are durable, reliable, and energy efficient. Upgrading your heating system also provides short and long-term benefits including consistent temperatures, lower energy bills, reduced maintenance needs, and better overall comfort. With a budget-friendly finance plan from Haab Energy, you can enjoy all of these amazing benefits without having to empty your wallet.
We'll also do extensive research to find manufacturer and regional rebates and tax credits, when available. You may be able to afford more than you thought! The savings you achieve on energy in the first few years alone may offset the financing costs entirely. For more information on financing, please call our office or visit our contact us page.